Michael Jackson will kill you …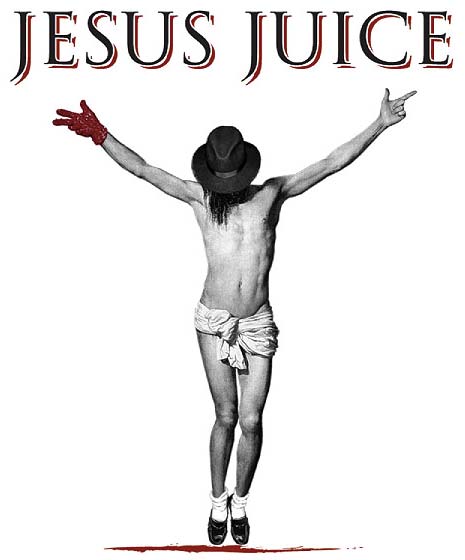 … if you mess with his "priceless and irreplaceable" items from "Neverland's trove of memorabilia" that he doesn't want to auction off, according to Yahoo.com.
Seriously, folks, you can't make this kinda stuff up:
Darren Julien, said in a sworn statement filed with a Los Angeles court that the singer's representatives even tried to intimidate him into postponing the sale.During a Feb. 9 meeting at a fast-food restaurant in Los Angeles, he said, one of Jackson's employees warned that the auctioneers would be in danger "from Farrakhan and the Nation of Islam," if they didn't call it off.

"He told us that Dr. Tohme and Michael Jackson wanted to give the message to us 'that our lives are at stake and there will be bloodshed,'" Julien said, referring to Jackson business manager, Tohme Tohme.
I totally want the chalis that held all of "Jacko's" Jesus Juice if this auction eventually goes down. That way I can have conversations like this:

"Here Gav, why don't you try some of my Jesus Juice — it'll take you to happy places"
"No thanks Mike, last time I did that, my ass felt totally ripped the next morning…"
Or something like that.
Comments