Welcome Back OctoMom! We Missed You!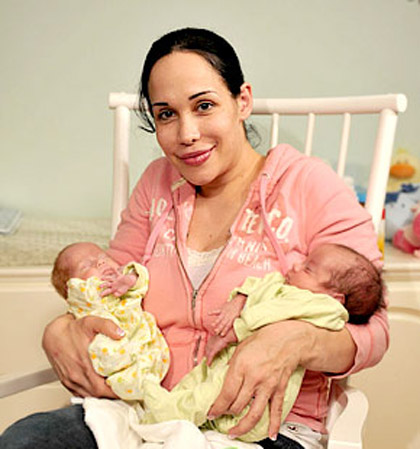 She's back! In the news at least. Octomom's moms house went back to the bank today. They had an auction at the home but no one bid on it.
The starting bid was $355,000. Can you imagine how trashed that house probably was? The word 'fastidious' does not come to mind as I stare in to Oct's eyes.
Comments