Michael Jackson's personal physician could face foreclosure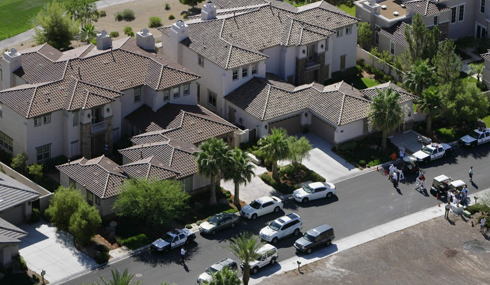 The personal physician that is being investigated in the death of Michael Jackson could face foreclosure on his Las Vegas country club home. Dr. Conrad Murray is more than $100,000 dollars behind in payments for the home that made the news when it was searched by authorities during Jackson's manslaughter investigation.
Dr. Murray has accumulated penalties on his $1.7 million dollar home loan at the Red Rock Country Club. The Clark County Recorder filed the paper work last month on July 23rd. The doctor really got himself in a pickle.
Records show that the home is 5,268 square feet and is right on the 18th hole of the famous country club in Vegas. It includes four bedrooms, pool, and even a spa.
Comments