Nicolas Cage is Driven Angry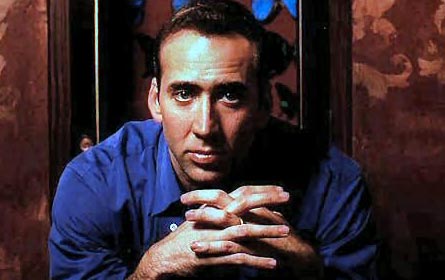 Well, if there is one thing going Cages' way, it's definitely that he can still get work. Nicolas Cage will be starring in a new 3-D movie called "Drive Angry." The name is definitely suitable with his financial situation and all.
Summit Entertainment is behind the big blockbuster and this isn't the first one they have done with Cage. Summit was apparently behind the movie "Knowing," where Nicolas Cage was also lead actor. Directing the flick will be Patrick Lussier and will be shot in 3-D just like the blockbuster "Avatar," which is set to release this Friday.
"Drive Angry" is a revenge style movie where Nic will be chasing his daughter and took her baby. The movie is set to release February 11th, 2011. There is no word on how much Cage will get out of the deal but he is still in the hole with the IRS for over $6 million.
Comments