Plaxico Burress May Have Shot Himself Again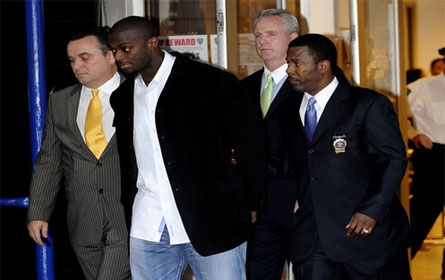 The NFL wide receiver that is known more for physically shooting himself in the leg rather than winning a Super Bowl may not have a home anymore. Plaxico Burress, a former New Yrok Giants wide receiver, was shot with a $3 million dollar lawsuit on his Lighthouse Point, FL home.
Burresses $4 million dollar home he bought in 2005 was his primary residence. The foreclosure was filed in January by Deutsche Bank National Trust Co. There is no word on what the jailed ex-football player plans on doing.
Plaxico Burress was thrown in jail in 2009 after getting convicted with two counts of criminal possession of a weapon. This was after he lost control of a gun he had in his pants in a Manhattan nightclub. The gun fell down his pants, shooting himself in the thigh. Lets just end this post right there….
Comments