Nicolas Cage Gets Hit For Not Paying His Rolls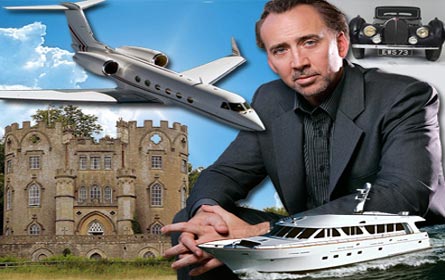 Nicolas Cage has yet to see a day where he isn't some legal battle. Cage is now being sued for not making payemts on two very swanky Rolls Royces. Cage seems to be a target for anyone these days.
The company that is suing him is Premier Financial Services, a leasing company that Nic used for these cars. Cage is being sued for a breach of contract after he didn't pay them resulting in the cars being sold as a wholesale price.
One of the cars was a 1964 Rolls Royce SClll, which is worth over $550k. He was required to pay $7,663 a month for that bad boy. The other car is a 2002 Rolls Royce which he paid $3,630 a month.
Nicolas Cage is definitely not tight on money. If you weren't around before, Cage still owes $6 million in unpaid taxes to the IRS. Nic needs to start making some more big blockbusters to get out of this mess.
Comments