Jermaine Dupri Saves Altanta Mansion From Foreclosure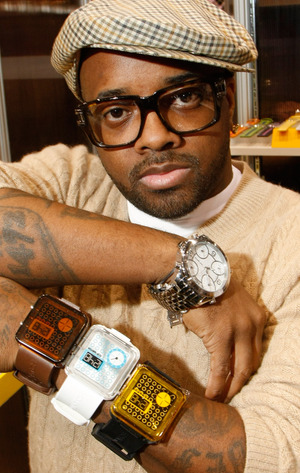 The hip hop artist and Grammy-winning producer, Jermaine Dupri, fell behind on payments for his Atlanta mansion.  Last week, the home almost went into auction for unknown reasons.  The sale was terminated at the last minute.  Maybe he learned a lesson from 2002 when his property was seized by IRS agents for an outstanding debt of over $2 million.
No details have been specified why the home was removed from auction.  The foreclosure was started on the original amount over $2.5 million from Suntrust Bank.  Dupri also owes $14,024.67 on unpaid property taxes, penalties and fees that are connected with another home he owns.
In addition, it's been reported Dupri owes the State of Georgia $493,768.75 for back taxes from 2007.
If that isn't bad enough, now he owes a contractor $12,000 that has been managing the home's renovations.  The contractor, Tom Regan, filed a lien on Dupri's mansion for the unpaid bill.  The 'Money Ain't a Thang' artist's financial woes are far from over with his recent court ordered child support bill he just received.
Comments