Octomon Home for Sale to Avoid Foreclosure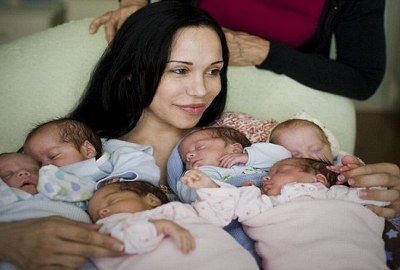 Nadya Suleman, also known as, Octomom has listed her California home for $525,000. Technically, it is not actually her home. Her father purchased the house in March 2009 for $525,000. The mortgage agreement with Amer Haddadin, the mortgage holder, was monthly payments of $4,139 and a final balloon payment of $450,000 due by March 2010.
Octomom picked up a six-month extension to pay off the mortgage, but failed to do so. Haddadin was happy to hear the home was for sale. The listing says a "previously owned celebrity house." The home was recently appraised at $500,000.
Comments