Allison Janney Home in Foreclosure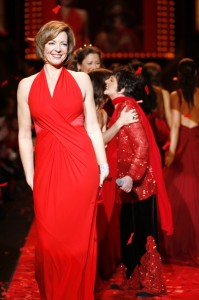 Allison Janney is best known for her role on a television show called The West Wing. Even with celebrity status, foreclosure still struck this actress. Janney and her oldest friend, Gregg Rapp purchased a property in 2006 for $3.95 million. The home is located in Palm Springs, Ca. The bank has filed for foreclosure on the home with a mortgage balance of $2.25 million.
It is not certain if the two friends planned to live in the house or wanted to use it for investment purposes. However, they did try to sell the house in 2010 for $5.5 million. Seven months later, the duo dropped the price to $4.5 million. In 2011, the listed sale price was just under $4 million.
The property is a 5-bedroom and 5-bath home with 6,657 square feet. The home has Hollywood history to it as well. The late actor, William Holden, previously owned it.
This photo is courtesy of By The Heart Truth (The Heart Truth Fashion Show 2008) and it is licensed under the Creative Commons Attribution 2.0 Generic license.
Comments