Amy Winehouse home sold in Auction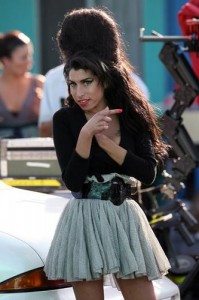 The late singer, Amy Winehouse's home was sold in a real estate auction on Monday, Dec. 3, 2012, after it failed to attract buyers. In the auction, the home sold for $3.2 million. The property is 2,500 sq. ft. and includes 3-bedrooms, 2-bathrooms, an oversized dressing room, soundproof music studio and gym.
The auction bidding started at $2.7 million and finished at the $3.2 million mark. A middle-aged couple won the auction, where they felt the price was "about right." There were five other serious bidders at the auction interested in the U.K. home. The catalog for the auction did not mention that Amy Winehouse was the former owner.
This photo is courtesy of Jonwood2 at en.wikipedia and it is licensed under the Creative Commons Attribution 2.0 Generic license.
Comments