NBA's Allen Iverson Atlanta Home in Foreclosure Auction Today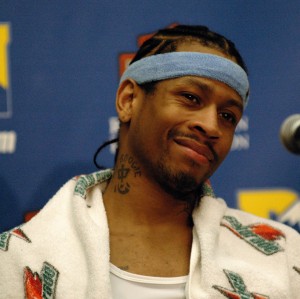 Allen Iverson, a former NBA player, is losing his Atlanta home. Today, the bank placed the home in a foreclosure auction. The property is being auctioned with all of Iverson's personal belongings inside. There is no word on a buyer yet.
In 2010, Iverson purchased the mansion for $4.5 million. Official records (via TMZ) says that the NBA star defaulted on his mortgage. The home is not the only thing Iverson is losing. Currently, he is going through a messy divorce.
This photo is courtesy of thanasim25 (Arthur Mouratidis) and it is licensed under the Creative Commons Attribution 2.0 Generic license.
Comments