Former Kiss Guitarist Ace Frehley in Foreclosure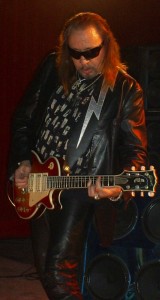 Former KISS guitarist, Ace Frehley, is in foreclosure on his Westchester home. He has not paid his mortgage for two-years. It has been reported that he owes over $700,000 on the $735,000 three-bedroom, three-bathroom home. He purchased the 2,441 square foot residence on Feb. 15, 2006.
However, the bad news does not stop there. Frehley also owes almost $20,000 in back property taxes. This 'Spaceman' better get some quick cash or KISS that home goodbye.
This photo is courtesy of Toglenn Uploaded by MyCanon via Wikimedia Commons at en.wikipedia and it is licensed under the Creative Commons Attribution 2.0 Generic license.
Comments