American Idol Fantasia Barrino lost foreclosure fight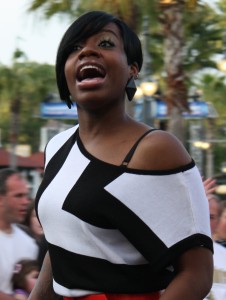 About a year ago, we talked about Fantasia Barrino fighting to keep her North Carolina home out from foreclosure. It seems that the "American Idol" winner has lost the real estate battle. According to court documents (via TMZ), she avoided the entire foreclosure process because she transferred the deed to the bank in February.
Barrino gave up the fight on her home and left behind the 6,500 square-foot North Carolina mansion. She reportedly purchased the property for $1.3 million back in 2007. However, her financial problems began in 2008. This was when she supposedly defaulted on a $58,000 loan from Broward Energy Management.
This was what triggered the house to go on the market for $800,000 last April.
This photo is courtesy of Jyle Dupuis via Wikimedia Commons at en.wikipedia and it is licensed under the Creative Commons Attribution 2.0 Generic license.
Comments