Jenna Jameson's Hollywood Hills Mansion Foreclosed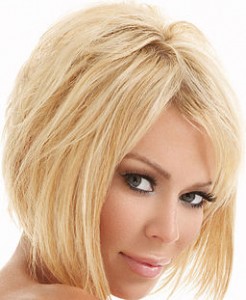 Jenna Jameson, the adult star and "heart breaker," just lost her Hollywood Hills mansion. She defaulted on the mortgage after the home had water damage. She decided to not fix the property because she said it was not worth the expense. Before the water damage, she did unsuccessfully try to sell the home.
Jameson listed the home for $1.899 million. That is nearly a million dollars less than what she paid for it in 2006. After no one was interested, the home headed into foreclosure. She stopped paying on the mansion, and defaulted on her mortgage payments by $56,918. In June 2013, the final judgment against her was for $2,027,816.
The home just sold at a foreclosure auction for $1.8 million.
This photo is courtesy of Peta via Wikimedia Commons at en.wikipedia and it is licensed under the Creative Commons Attribution 2.0 Generic license.
Comments