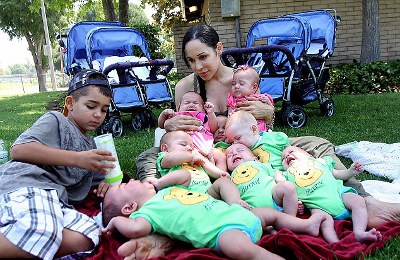 The drama has not finished with Nadya Suleman, Octomom. This mother of 14 just filed for bankruptcy claiming she has over a $1 million in debt. Suleman said she made some difficult decisions this year and filing Chapter 7 is one of them.
In court filings, she reports up to $50,000 in assets. This means she owes more than 20 times her net worth. She owes money to her father, DirecTV, the water department and Whittier Christian School. On her four-bedroom home, she owes over $30,000 in rent.
The owner of the home said his own credit was damaged by letting the home go into foreclosure. The auction was scheduled April 30, 2012 but it has been postponed for a week now.
The unemployed mother has been living off government help with food stamps and Social Security disability payments. Recently, we know Octomom posed nude for rent. Maybe she'll start looking for a steady job now, or not.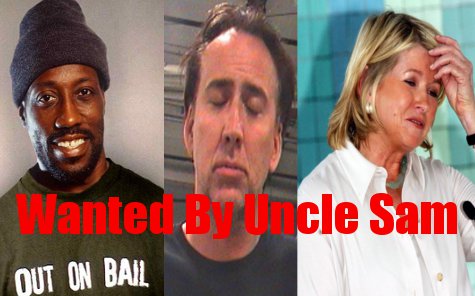 Most Americans are scrambling across the United States to get their taxes filed before the deadline expires. Some filthy-rich celebrities, meanwhile, likely are not as concerned, feeling as though they are too awesome and untouchable to be bothered.
This year, procrastinators have three extra days to delay the inevitable with the deadline being pushed to April 18 (not April 15) in honor of Emancipation Day.  With this extension, perhaps it can help those celebrities who have been getting themselves in financial trouble throughout the year.
But let's not get too crazy.
That's because history proves that certain celebrities have been caught with their hands in the IRS's cookie jar. Whether its foreclosure, tax evasion or straight up defiance, the seemingly rich and famous are not immune to the financial troubles that affect us poor common folk.
Some celebrities probably think they're slick and can outsmart the IRS. Anything is possible, but the celebrities mentioned below definitely are not among them: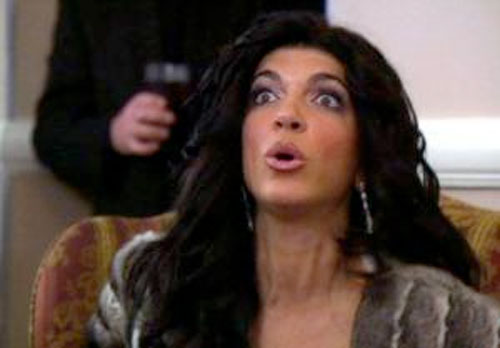 Teresa Giudice insists that she and her husband Joe are not really in foreclosure, not when it comes to the $4 million mansion they own in Towaco, N.J., anyway.
Nope, that's just lies I tell you, lies! And you can blame the evil dark empress Danielle (once again) for spreading that nonsense (and whatever else).
But not so fast …
The admittedly "humiliated" bankrupt Italian fireplug tells In Touch Weekly that it's their investment properties that are on the verge of being raffled off on the courthouse steps.
Oh, we feel so much better. And we're sure the bank that currently holds the note is completely reassured, too.
Nonetheless, Guidice, who stars as herself on the hit Bravo-produced reality show "Real Housewives of New Jersey" as a loud-mouthed, free-spending, sex-craving mother of four daughters, reveals that she has learned from her mistakes and plans to change her ways.
For starters, Joe will now be in charge of the family finances, "doing all the grocery shopping and imposing a limit on Teresa's credit cards."
Brilliant!
Tune in to see how long that lasts … if at all.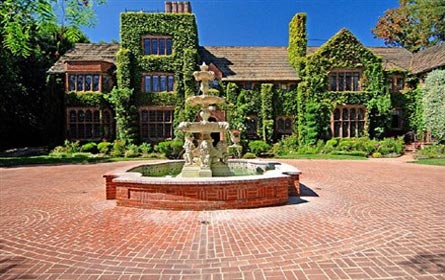 So here we go again. Nic Cage is back in the news after his Bel Air home along with his properties in Malibu went up for auction wednesday. The bank now ownes all of Nicolas Cages properties after there weren't any takers at any of the auctions.
The homes in Malibu had a minimum bid of $10 million dollars with Cage behind at a number close to $8.8 million dollars on the two properties.
As for the Bel Air home, it went on the auction block Wednesday for $11 million but also had no takers. Cage owed more than $17 million on this mansion. All the properties were first class living for the movie star that had a complete financial meltdown.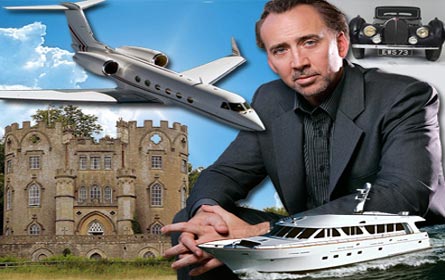 Nicolas Cage has yet to see a day where he isn't some legal battle. Cage is now being sued for not making payemts on two very swanky Rolls Royces. Cage seems to be a target for anyone these days.
The company that is suing him is Premier Financial Services, a leasing company that Nic used for these cars. Cage is being sued for a breach of contract after he didn't pay them resulting in the cars being sold as a wholesale price.
One of the cars was a 1964 Rolls Royce SClll, which is worth over $550k. He was required to pay $7,663 a month for that bad boy. The other car is a 2002 Rolls Royce which he paid $3,630 a month.
Nicolas Cage is definitely not tight on money. If you weren't around before, Cage still owes $6 million in unpaid taxes to the IRS. Nic needs to start making some more big blockbusters to get out of this mess.