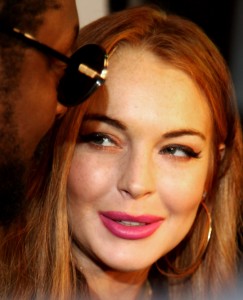 First, a rumor began about Linsday Lohan being evicted from her Beverly Hills apartment. Lohan denied these allegations and said she simply moved to New York. Well, it is true that she moved to Long Island, NY., where she is staying with her mother. We also know that in Oct. 2012, Lohan helped save her mother's Long Island home from a foreclosure.
It looks like this home is back on the chopping block from the bank. It was just announced that the New York home has just received another foreclosure notice. When the Mean Girls star gave her mother $40,000 to save the home, they believed this would help resolve the situation. Well, it turns out on Feb. 7, 2013, the New York Post said there was paperwork taped to the front gate of the property.
It was a legal notice serving Lindsay and Dina.
This photo is courtesy of Toglenn Uploaded by MyCanon via Wikimedia Commons at en.wikipedia and it is licensed under the Creative Commons Attribution 2.0 Generic license.
Jamal Anderson is a former football player. He was the running back for the Atlanta Falcons. Anderson's mansion in Atlanta, Ga. just sold at a foreclosure auction for $1 million. He paid around $775,000 for the home in 1999. (via TMZ)
In 2007, we saw this mansion featured on MTV Cribs. The home has 10 beds, 12 baths and is 14,000 sq. ft. This massive house includes a movie theater, pool and basketball court.
Since this former running back has been off the field, he has been dealing with the law. Around Feb. 2009, he was arrested and charged with possession of cocaine and marijuana. The charges were later dismissed. In June 2012, DeKalb County police arrested him for driving under the influence.
He pleaded guilty and the charges were reduced to 12-months of probation and a $700 fine.
This photo is courtesy of Gamerscore Blog via Wikimedia Commons at en.wikipedia and it is licensed under the Creative Commons Attribution 2.0 Generic license.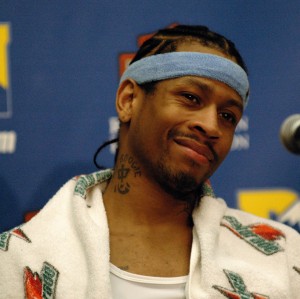 Allen Iverson, a former NBA player, is losing his Atlanta home. Today, the bank placed the home in a foreclosure auction. The property is being auctioned with all of Iverson's personal belongings inside. There is no word on a buyer yet.
In 2010, Iverson purchased the mansion for $4.5 million. Official records (via TMZ) says that the NBA star defaulted on his mortgage. The home is not the only thing Iverson is losing. Currently, he is going through a messy divorce.
This photo is courtesy of thanasim25 (Arthur Mouratidis) and it is licensed under the Creative Commons Attribution 2.0 Generic license.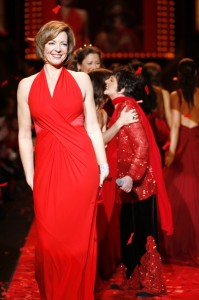 Allison Janney is best known for her role on a television show called The West Wing. Even with celebrity status, foreclosure still struck this actress. Janney and her oldest friend, Gregg Rapp purchased a property in 2006 for $3.95 million. The home is located in Palm Springs, Ca. The bank has filed for foreclosure on the home with a mortgage balance of $2.25 million.
It is not certain if the two friends planned to live in the house or wanted to use it for investment purposes. However, they did try to sell the house in 2010 for $5.5 million. Seven months later, the duo dropped the price to $4.5 million. In 2011, the listed sale price was just under $4 million.
The property is a 5-bedroom and 5-bath home with 6,657 square feet. The home has Hollywood history to it as well. The late actor, William Holden, previously owned it.
This photo is courtesy of By The Heart Truth (The Heart Truth Fashion Show 2008) and it is licensed under the Creative Commons Attribution 2.0 Generic license.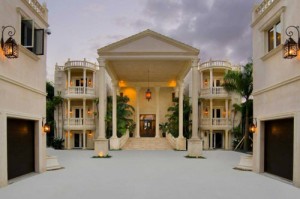 Once upon a time, there was a man named Scott Storch who was well known as a music producer. In six months, he blew $30 million on partying, vacations and lots of cocaine. This ultimately led the music producer into foreclosure on a 9-bedroom, 17-bathroom home. The home comes with 25 feet ceilings, spa, gym, theatre and cabana.
The next new homeowner of this monstrous mansion was RockStar energy drink businessman Russell Weiner for $7 million. The home was recently sold (for a huge profit) to Cash Money tycoon Birdman (Baby). This places Birdman not far from his business partner, Slim Williams who just bought the largest house in Weston, Florida.
Talk about big money..