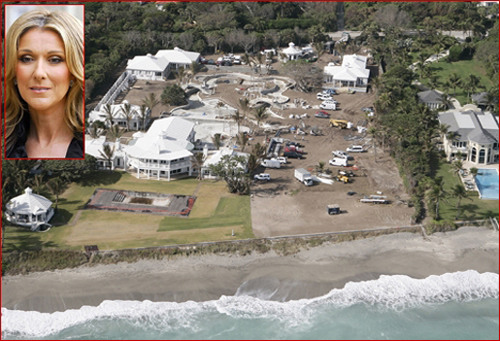 Singer Celine Dion has some trouble brewing as a Boynton Beach contractor wants $28,000 for a job finished job that has yet to be paid. John J Churey Construction Inc., has filed the lien with the Martin County Clerk.
This lien isn't the first to be filed on Dion's 9,825 square foot palace. Her and her husband had another lien filed after they owed a geologist an outstanding balance on a consulting job for a luxurious 500,000 gallon pool system. The pool includes a "lazy river" and multiple water slides.
Both liens were filed against Celine Dion's Canadian firm, Renlec Management Inc..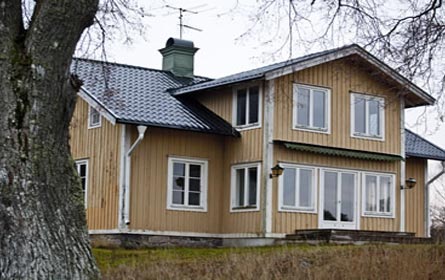 This may not be new to the whole Tiger Woods Saga but it just adds on the disaster his life turned to.  TMZ reported that they received a bill of sale copy for the home that Elin Nordegren bought in her own country, Sweden.
Elin bought the home on December 1st of this year for a little more than $2.2 million dollars. The home may not look that fantastic but the reason for the pricey estate is for the 59 acres of land that it sits on. She might have bought it for me. If you read this Elin, call me boo…