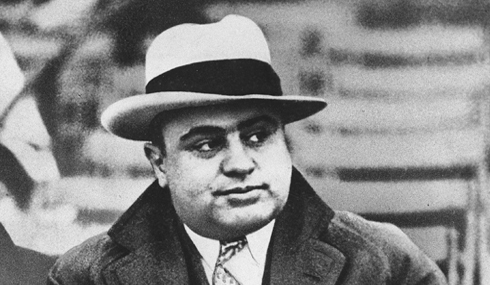 Even legendary gangster, Al Capone, can't avoid foreclosure. The home is a Wisconsin lodge located in Couderay and was once used as a hideout for the Chicago crime boss. It has since been a tourist attraction where visitors can take guided tours for about $10 bucks a pop.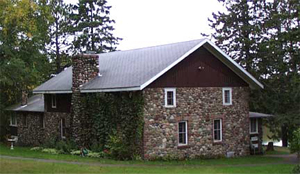 After Al Capone died, the home was bought by a corporation in Chicago and has since been in their hands for the last 50 years. The theories about the Couderay, Wisconsin hideout are that the home was used as a liquor smuggling base for the Capone and his Chicago outfit.  The walls were made eighteen inches thick since Capone designed and built the lodge as a castle that could fight a battle if needed. The home also includes a guard tower and views in all directions just in case stuff goes down.
The property includes over 400 private acres and a nice lake will start the bidding at $2.6 million. Obviously, the bank that is foreclosing on the home is using the home's history as much as possible to pull a big sale.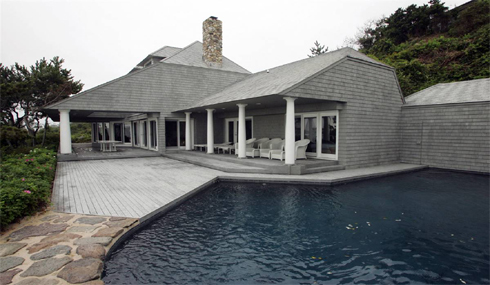 The man behind the biggest Ponzi scheme's, Bernard Madoff, will now kiss his Montauk home goodbye. This is one of many properties he owns that will be put for sale to at least provide something to the investors that were hurt by the Ponzi scheme which is estimated over $60 billion dollars.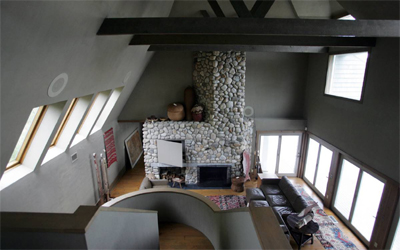 The Montauk home is right on the ocean, 120 miles east of Manhattan. It is located on the eastern tip of Long Island and is one of his many getaways from all the money he was squandering.  The home is estimated to be worth $3 million dollars. The Corcoran Group Real Estate has listed the home for $8.75 million dollars.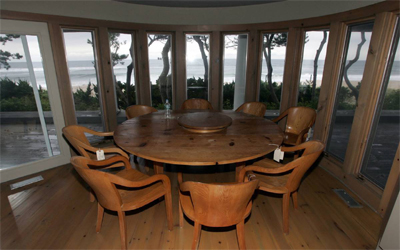 Bernard Madoff's other assets include a Manhattan penthouse apartment, a Palm Beach, Florida mansion, and tons of luxurious items he has bought over the years.  Madoff is currently in jail for the next 150 years in a medium security prison in Butler, North Carolina.