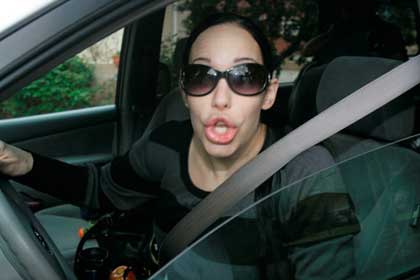 Octomom has been in the spotlight for many years now. This is what happens when giving birth to 14 kids, lose a home to foreclosure and become desperate to survive this cruel cruel world. In March, Nadya Sulemen posed nude to earn $10,000 for a photo shoot. This money was enough to get her into a new rental property.
Once again, the media has their eye back on the mother of 14. This time she is being accused of child neglect. Photos of the family were released portraying the family living in "squalor." The photos revealed children locked in rooms and toddlers half-naked using the training toilets outside of the home.
The photos did raise a red flag to California child welfare officials. They investigated the home and determined it is safe.
Suleman stated she uses the media to pay the bills now, but hates the reference as Octomom. She went onto say, "I wanna' take a freaking sledgehammer and crack her in half. That is some freak that they created in the media. I need it to be done."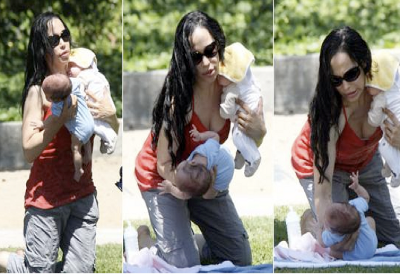 Nadya Suleman, Octomom, has the word of the day—Octomomism. It is the prejudice against people who give birth to eight kids at one time. Octomom is claiming a real estate agency refused to sell the home because of her status.
She originally tried listing the home with a friend who worked at an agency near the La Habra home. They denied working with her because they did not want that kind of media coverage.
Her friend at the company said if she wanted to sell the home for her, she would have to quit and go somewhere else. The friend did just that.
Octomom said she was appalled at the blatant form of prejudice towards her.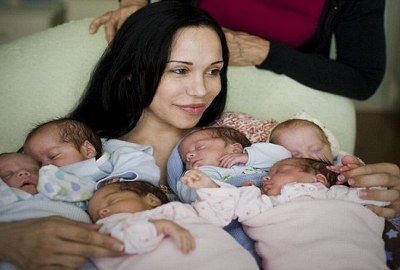 Nadya Suleman, also known as, Octomom has listed her California home for $525,000. Technically, it is not actually her home. Her father purchased the house in March 2009 for $525,000. The mortgage agreement with Amer Haddadin, the mortgage holder, was monthly payments of $4,139 and a final balloon payment of $450,000 due by March 2010.
Octomom picked up a six-month extension to pay off the mortgage, but failed to do so. Haddadin was happy to hear the home was for sale. The listing says a "previously owned celebrity house." The home was recently appraised at $500,000.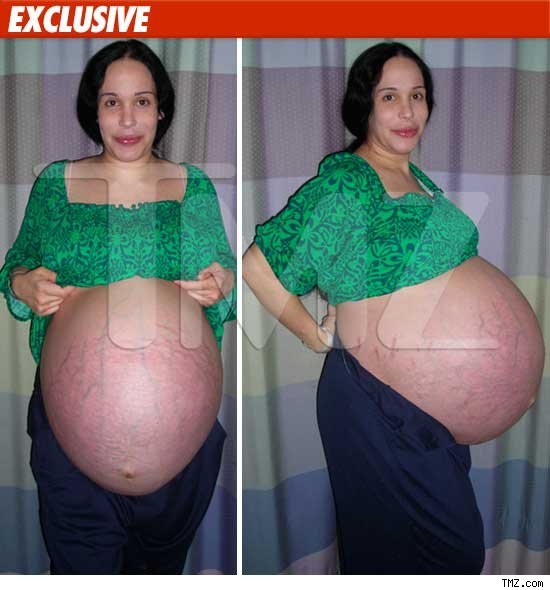 I knew this story would continue. Octoslob Nadya Suleman has been pulled from the grips of foreclosure by her Octotenticles. The AP is reporting that she has made a deal to keep paying her mortgage (wasn't that the original deal?), in order to remain in her house. Geez.
In other news, Octo will be making 5k a month from Peta for keeping spay or neuter signs on her lawn. Hmm, someone should spay her.
I couldn't make this up if I tried. Nadya Suleman is under threat of being foreclosed again! Apparently her father had to make a balloon payment of $450,000. The payment hasn't been made along with another scant payment of over $4k.
A private party owns the OctoMortgage on the property (not a bank). The Mortgage holder is starting the proceeds for a foreclosure.
I am sure this not the last we have heard of this OctoSaga. We will keep you updated as more information comes out.