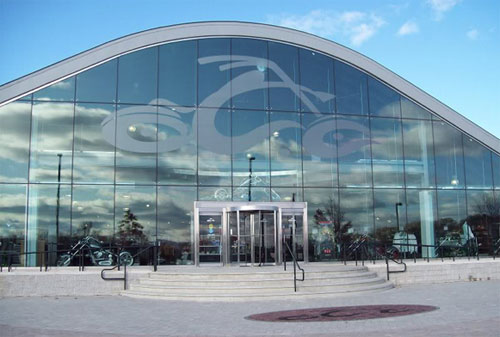 More drama for your mama.
As if the family feud between Paul Teutul Sr. and his son, Paul Jr., wasn't enough to make you want to vomit all over your keyboard, the news of a looming foreclosure on Sr.'s new Orange County Choppers building might just make you go ahead and stick your finger down your throat.
ClutchandChrome.com (a fantastic friggin' name for a chopper website btw) passes along word that Sr. has missed several mortgage payments on his $13 million, 92,800 square-foot "green" headquarters in Newburgh, New York.
He's apparently spending too much cheddar on making sure Jr. (his estranged son, remember), is never successful without him.
That's right, Sr. decided to continue their battle into the courtroom, suing Jr. for starting up his own custom bike shop after the pair unceremoniously parted ways after having yet another explosive disagreement.
So now he basically doesn't have a son and he can't afford to pay his rent.
Talk about cutting of your nose to spite your face.