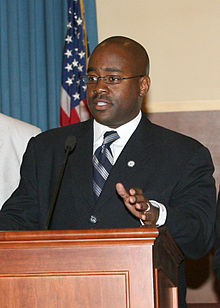 We hear about the average person to celebrities facing foreclosure troubles. Well, politicians are not immune to the current housing crisis. Tupac Hunter, the Michigan State Senator, is being confronted by foreclosure on a home he purchased over a decade ago.
This minority leader and five-year Senate Chamber veteran has exhausted his options. In attempt to sell or rent the home, he has come up empty handed. Surrounding this Detroit home are a large number of burnt down and abandon homes.
Hunter did have a renter for a short period of time. He received $800 a month on the $80,000 mortgage he took out in 1999. The renter decided to save money and purchase another home across the street.