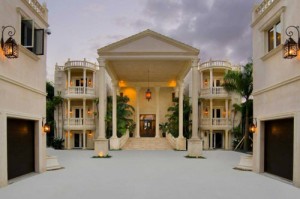 Once upon a time, there was a man named Scott Storch who was well known as a music producer. In six months, he blew $30 million on partying, vacations and lots of cocaine. This ultimately led the music producer into foreclosure on a 9-bedroom, 17-bathroom home. The home comes with 25 feet ceilings, spa, gym, theatre and cabana.
The next new homeowner of this monstrous mansion was RockStar energy drink businessman Russell Weiner for $7 million. The home was recently sold (for a huge profit) to Cash Money tycoon Birdman (Baby). This places Birdman not far from his business partner, Slim Williams who just bought the largest house in Weston, Florida.
Talk about big money..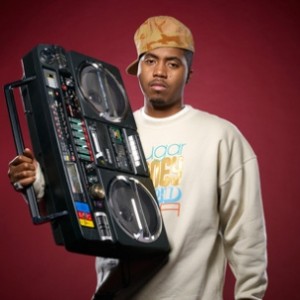 Nas has been singing himself right into a load of financial trouble. Not only is he knee-deep in tax debt, his Georgia home was just foreclosed (via TMZ). Official records say he purchased the two bedrooms, three-bathroom home in 2004 for $585,000. The bank reported he defaulted on payments with an outstanding balance of $507,000.
The home sold to the highest bidder at a foreclosure public auction last month. The final bidding price was $348,500. The new owner just got a 3,500 sq ft property with a hot tub, walk-in pool, granite counters, theater, gym and game room. The new homeowner definitely made out well on this deal. As for Nas, this is Sweet Dreams to the Georgia home.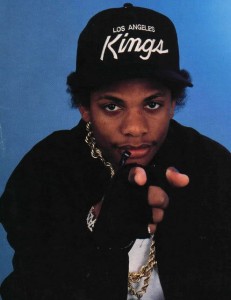 Many remember the late rapper Eazy-E. His real name was Eric Lynn Wright and he was the grandfather of Gangsta Rap and part of N.W.A., a hip-hop group. His widow, Tomica Wright has recently been foreclosed on for allegedly not paying the mortgage.
The home is 6,700 sqft with 5-bedrooms and 5-bathrooms in Calabasas, California. According to public records, the widow fell behind on mortgage payments last year, which totaled up to $168,278.78. The home was sold in a foreclosure auction.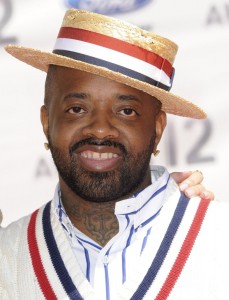 Jermaine Dupri is a record producer, songwriter and hiphop artist. However, these days he is rapping to a different beat.
Dupri owns a huge property in Atlanta, Georgia. Once again, he rescued the home from foreclosure this week. The foreclosure auction was set for September 4th and the bank claims he missed $193,404 in mortgage payments.
Dupri asked the court to block the auction by filing an emergency motion. He said he only owes $89,901 and paid the bill in full by the time the motion was filed. At the last minute, the house was pulled off the auction block.
James Kane, Dupri's attorney has responded (via TMZ) saying there was no foreclosure sale of the home and they are currently working with the lender to regarding the amount due.
Welcome, ladies and gentleman (and I use those terms super loosely … again), to our second posthumous foreclosure.
First, it was the late actress Brittany Murphy. Now, it seems as though the recently deceased rapper Nate Dogg has joined the immortally distressed real estate club.
TMZ.com reports that popular hip-hopper, who battled myriad heart- and stroke-related health problems, had fallen behind on his mortgage prior to his untimely death last month at the age of 41.
And on March 17, 2011, just two days after his passing, the bank initiated foreclosure proceedings on his Pomona, Calif., home, looking to recoup the $5,925.12 of late payments that date back to Dec. 2010.
So much for resting in peace.