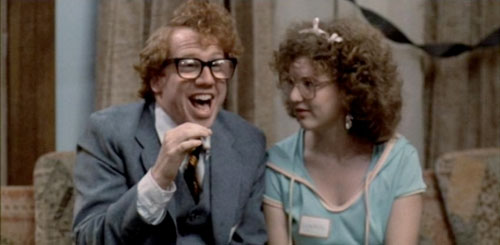 More than 25 years ago, Poindexter got his revenge by effortlessly banging a Tri Lam.
Today, the real-life tables have turned because the wife of Timothy Busfield — who played the red-headed, violin-playing nerd way back when — decided to bend him over and pound his pimply ass in divorce court two years ago.
As a result, NYDailyNews.com passes along a report that Busfield can no longer afford to pay the mortgage on his $1.25 million Malibu, Calif., mansion and could lose it to foreclosure as soon as Jan. 2011.
Nothing like working your entire adult life, humiliating yourself as a C-level actor and then finally validating all those years of hard work to become an Emmy Award-winner, only to have an unhappy, ungrateful woman wipe it all away in one fell swoop.
Oh, and she also gave him one last kick in the nuts by fighting for (and getting) physical custody of their 16-year-old son.
Puff-puff-pass, Poindexter!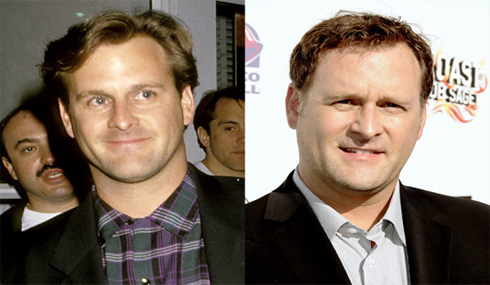 Dave Coulier from the show, Full House, is apparently in some trouble with the IRS. Coulier, who played Uncle Joey Gladston, is back by almost $50,000 dollars in state and federal tax debt.
The IRS filed a tax lien in the amount of $37,063 in March of 2008. They aren't the only ones after him. In May, Coulier had a lien in the amount of $11,793 filed against him in the state of California. Looks like things went downhill after the ABC sitcom show went off the aire.
Dave is currently doing stand-up comedy in the US and Canada.