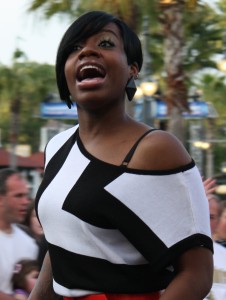 About a year ago, we talked about Fantasia Barrino fighting to keep her North Carolina home out from foreclosure. It seems that the "American Idol" winner has lost the real estate battle. According to court documents (via TMZ), she avoided the entire foreclosure process because she transferred the deed to the bank in February.
Barrino gave up the fight on her home and left behind the 6,500 square-foot North Carolina mansion. She reportedly purchased the property for $1.3 million back in 2007. However, her financial problems began in 2008. This was when she supposedly defaulted on a $58,000 loan from Broward Energy Management.
This was what triggered the house to go on the market for $800,000 last April.
This photo is courtesy of Jyle Dupuis via Wikimedia Commons at en.wikipedia and it is licensed under the Creative Commons Attribution 2.0 Generic license.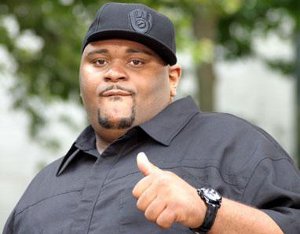 American Idol sensation, Ruben Studdard is in some tax liens troubles. According to the Alabama public records, Studdard and estranged wife owe $180,216.73 in federal taxes. The taxes are from 2009.
This is not the first time Studdard has been in a financial mishap. In 2008, he had a tax lien filed against his Alabama property. It was nearly $200,000.
It may be time for Studdard to start pushing out more albums. He currently has more tax liens against him than he has platinum albums.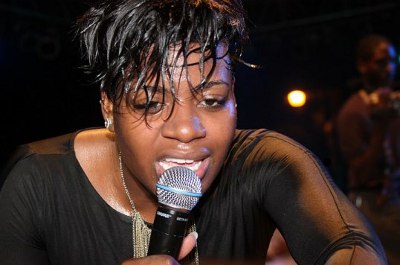 Fantasia Barrino, American Idol winner from 2004, had a very overwhelming past few days. She announced during a charity concert in Florida that she is pregnant. Her manager has been denying the pregnancy rumors, and claimed the weight gain was for a movie role.
Now a bank is suing her for more than $25,000 for unnamed reasons. It has been reported she owes the bank $25,057.02 plus 10% interest from back in 2009.
This is not the first time Fantasia has been in financial trouble. The Grammy Award winner nearly lost her home in a foreclosure. She saved the home by making a payment just in time.
She purchased the home in 2007 for $1.3 million dollars. The property is a 6-bed, 6,000-sq. ft. mansion. Her relative claimed this was all a misunderstanding because Fantasia was not able to make the court hearing. At that time, she was accused of defaulting on $58,000 of the loan.