The former CSI actor, Gary Dourdan is facing foreclosure on his home. If his drug busts and domestic violence charges in 2011 were not enough, Dourdan is now adding foreclosure to his woes.
According to reports, the Venice, California home is behind on $61,558.90 (as of September 2011). The default was triggered when he missed a payment in July. He purchased the mansion in 2004 for $922,000.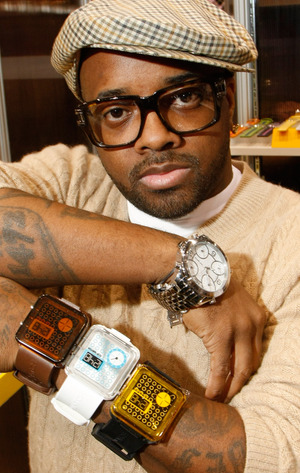 The hip hop artist and Grammy-winning producer, Jermaine Dupri, fell behind on payments for his Atlanta mansion.  Last week, the home almost went into auction for unknown reasons.  The sale was terminated at the last minute.  Maybe he learned a lesson from 2002 when his property was seized by IRS agents for an outstanding debt of over $2 million.
No details have been specified why the home was removed from auction.  The foreclosure was started on the original amount over $2.5 million from Suntrust Bank.  Dupri also owes $14,024.67 on unpaid property taxes, penalties and fees that are connected with another home he owns.
In addition, it's been reported Dupri owes the State of Georgia $493,768.75 for back taxes from 2007.
If that isn't bad enough, now he owes a contractor $12,000 that has been managing the home's renovations.  The contractor, Tom Regan, filed a lien on Dupri's mansion for the unpaid bill.  The 'Money Ain't a Thang' artist's financial woes are far from over with his recent court ordered child support bill he just received.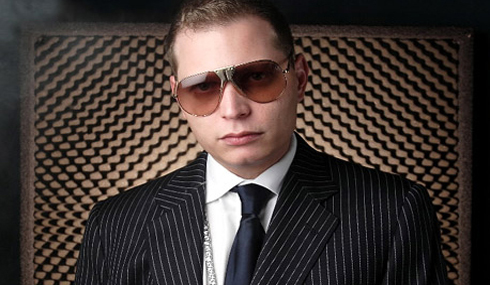 Scott Storch, the big-time music producer, has lost his multi-million dollar mansion in sunny Miami, Florida. Storch was a producer for artist like Mariah Carey and Brittney Spears, so you know he had money at some point.  Storch is no stranger to spending money.  He is known for flaunting  several fancy cars and boats which I'm sure that he can no longer afford either.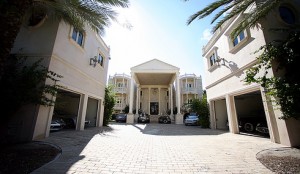 The Miami mansion had 10 bedrooms, 16 bathrooms, and of course is right on the water. The market value of the home is about $7 million dollars.  Scott Storch lost the home when it was bought at an auction by his bank, Suntrust Bank, at the price of $5.5 million dollars. He apparently went default with Suntrust starting last July and now they want their money back. I don't blame them for grabbing this home back. A mansion like this can bring in a ton of money for them in the future. See ya Storch!
The home was bought last Friday, August 21st, after a long process of trying to get the home since Storch filed for bankruptcy. Hope you kids are learning from all of this.
Recent celebrity foreclosures and list coming soon right here!