The former CSI actor, Gary Dourdan is facing foreclosure on his home. If his drug busts and domestic violence charges in 2011 were not enough, Dourdan is now adding foreclosure to his woes.
According to reports, the Venice, California home is behind on $61,558.90 (as of September 2011). The default was triggered when he missed a payment in July. He purchased the mansion in 2004 for $922,000.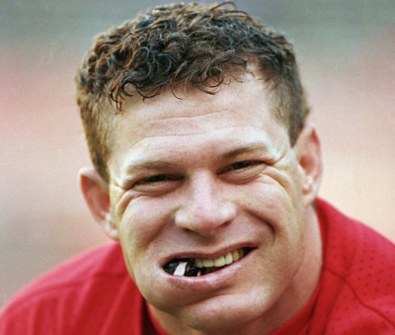 On Monday, authorities took former Major League Baseball (MLB) All-Star, Lenny Dykstra, into custody and charged him with 25 misdemeanors and one felony count.
Bail for the 48-year-old, who played professional ball for the New York Mets and Philadelphia Phillies, has been set  at $500,000 with a bail-review scheduled for Friday.
In April, "Nails" was found in possession of cocaine, ecstasy and a Human Growth Hormone (HGH), Somatropin.  His accountant and friend were also charged in the case.  Prosecutors allege the three men attempted to lease high-end vehicles with credit from a fake company called Home Free Systems.
This is just the latest chapter in an otherwise turbulent post-baseball career for Dykstra.
Back in 2007, he ran into some trouble when he purchased an $18.5 million, six-bedroom home from Wayne Gretzky.  After not paying for the home, he put the property on the market for $24.95 million in June 2008.
When the home did not sell, it fell into foreclosure. Dykstra actually sued the lender because he argued it "fraudulently induced him to borrow more than he could afford."
You can't make this stuff up.
Both parties eventually settled and the home was repossessed. A group of investors later purchased the country club estate for an undisclosed sum.
He should only be so lucky this time around.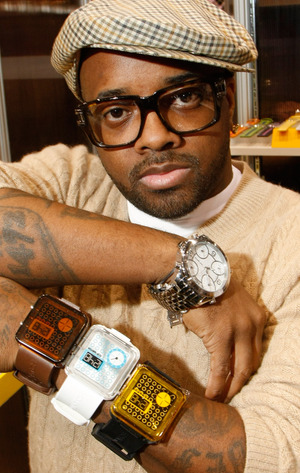 The hip hop artist and Grammy-winning producer, Jermaine Dupri, fell behind on payments for his Atlanta mansion.  Last week, the home almost went into auction for unknown reasons.  The sale was terminated at the last minute.  Maybe he learned a lesson from 2002 when his property was seized by IRS agents for an outstanding debt of over $2 million.
No details have been specified why the home was removed from auction.  The foreclosure was started on the original amount over $2.5 million from Suntrust Bank.  Dupri also owes $14,024.67 on unpaid property taxes, penalties and fees that are connected with another home he owns.
In addition, it's been reported Dupri owes the State of Georgia $493,768.75 for back taxes from 2007.
If that isn't bad enough, now he owes a contractor $12,000 that has been managing the home's renovations.  The contractor, Tom Regan, filed a lien on Dupri's mansion for the unpaid bill.  The 'Money Ain't a Thang' artist's financial woes are far from over with his recent court ordered child support bill he just received.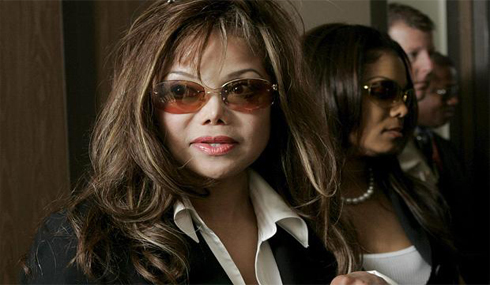 When it's news from the Jackson family these days, it's usually not good.
Michael Jackson's older sister, La Toya, is about to lose her luxurious condo in Las Vegas, Nevada. The property is located in the Regency Towers of Las Vegas International Country Club. She reportedly owes $745,670.27 on a home she paid $260,000 for back in 1996, according to TMZ.
Yep, she tripled her money on the refinance and is now heading for the hills — she apparently had all her personal effects packed up and shipped elsewhere last month.
No wonder we're in the midst of an epic financial crisis.
Anyway, La Toya has to come up with the cash by the end of the month or she's going to lose this Las Vegas hot spot. Don't hold your breath.
The Clark County Recorder's office has a scheduled auction date for the condo on September 30.  We may see more of this after Michael Jackson has died since the money has officially run out. He was a big part of why the family had so much money in the first place.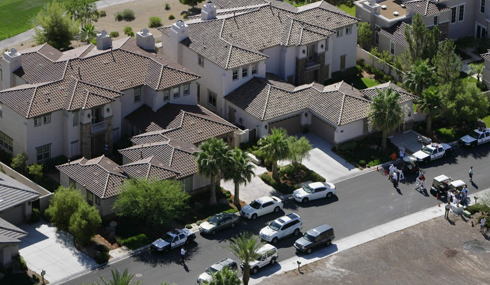 The personal physician that is being investigated in the death of Michael Jackson could face foreclosure on his Las Vegas country club home. Dr. Conrad Murray is more than $100,000 dollars behind in payments for the home that made the news when it was searched by authorities during Jackson's manslaughter investigation.
Dr. Murray has accumulated penalties on his $1.7 million dollar home loan at the Red Rock Country Club. The Clark County Recorder filed the paper work last month on July 23rd. The doctor really got himself in a pickle.
Records show that the home is 5,268 square feet and is right on the 18th hole of the famous country club in Vegas. It includes four bedrooms, pool, and even a spa.