It seems that Nadya Suleman, also notoriously known as Octomom, is back in the news for her housing issues. Currently, Suleman and her 14 children are renting a place in Orange County, Calif. Lana El-Jor is the landlord, and she is fed up with the family of 15. In fact, she wants them out by Christmas.
El-Jor told E! News that, "I have had problems refinancing the bilding myself because of her." This was one of the reasons the landlord wants them out. The bank was refusing to support the loan because the Suleman family has left the property looking abused.
The home has visible broken windows that can be seen from the street. It gives the impression that the five-bedroom, three-bathroom house is in poor condition. El-Jor claimed that the family is living cramped in the home. A family of this size needs larger quarters and backyard.
Where will Octomom and her 14 children head to next?
This photo is courtesy of tracie7779 via Wikimedia Commons at en.wikipedia and it is licensed under the Creative Commons Attribution 2.0 Generic license.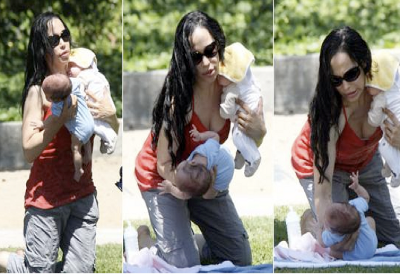 Nadya Suleman, Octomom, has the word of the day—Octomomism. It is the prejudice against people who give birth to eight kids at one time. Octomom is claiming a real estate agency refused to sell the home because of her status.
She originally tried listing the home with a friend who worked at an agency near the La Habra home. They denied working with her because they did not want that kind of media coverage.
Her friend at the company said if she wanted to sell the home for her, she would have to quit and go somewhere else. The friend did just that.
Octomom said she was appalled at the blatant form of prejudice towards her.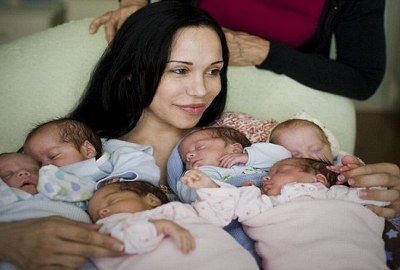 Nadya Suleman, also known as, Octomom has listed her California home for $525,000. Technically, it is not actually her home. Her father purchased the house in March 2009 for $525,000. The mortgage agreement with Amer Haddadin, the mortgage holder, was monthly payments of $4,139 and a final balloon payment of $450,000 due by March 2010.
Octomom picked up a six-month extension to pay off the mortgage, but failed to do so. Haddadin was happy to hear the home was for sale. The listing says a "previously owned celebrity house." The home was recently appraised at $500,000.