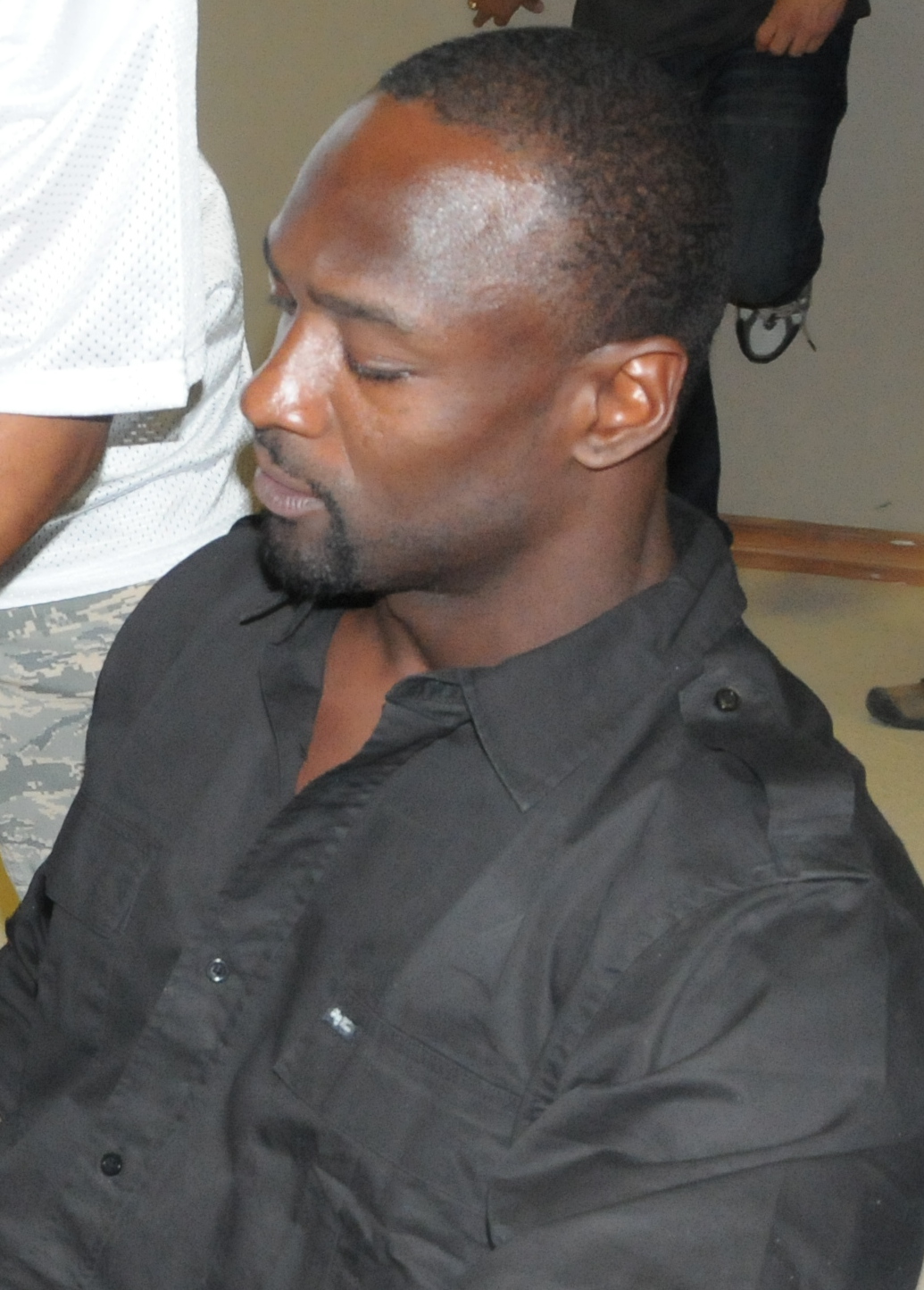 It seems that we have another former athlete in foreclosure this week.  Jevon Kearse was a NFL All-Pro superstar who retired three years ago.  He played 11 seasons for the Titans and Eagles.  This former football player is now in foreclosure.  He owes the bank $5.25 million on a Pompano Beach, Fla. home.
The bank filed the foreclosure suit on the 6,000 sq. ft. home on Dec. 19.  If that is not enough bad news for this athlete, the IRS stepped in and filed a tax lien against Kearse for $425,015.  This was over his 2010 income.
To see the home, click here.
This photo is courtesy of Sgt. Gaelen Lowers via Wikimedia Commons at en.wikipedia and it is licensed under the Creative Commons Attribution 2.0 Generic license.
Warren Sapp, former NFL star, did not seem to put up much of a fight when he lost his Super Bowl ring. Now that he is losing his ocean front luxury condo, the battle has begun.
Sapp recently filed bankruptcy in Florida. He owed the bank $781,879.39 before the filing. The bank asked the judge to allow a foreclosure on the condo to settle the deficiency.
Sapp filed a response asking the judge to allow him to keep the home. He declared this is still his residence even though he hasn't made a payment since May 2011.
Sapp is promising to come up with some cash as soon as the bankruptcy is sorted out. The judge has not yet ruled.
Shortly after the announcement of his financial troubles, he began searching for another way to bring in some extra cash. Be sure to check out Judge Sapp on YouTube. Yes, a judge..