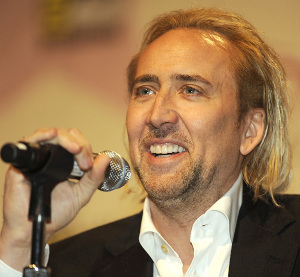 Nicholas Cage is once again back in the news for financial problems. The Ghost Rider actor just received a very large bill. The IRS is asking for $6.25 million in back taxes from his 2007 earnings.
Cage made a statement that over the life of his career; he has paid at least $70 million in taxes. He went on to say he is working with new business management, which should help this actor finally pay off his debt.
In 2009, Cage's properties had tax liens placed on them by the government. He ended up foreclosing on four of his residences. Two of those properties were in New Orleans then the other two were Los Angeles and Las Vegas.
With the recent payment on his taxes, this should help him get back in the clear. Finally, he is getting some good reviews in life unlike the Ghost Rider sequel.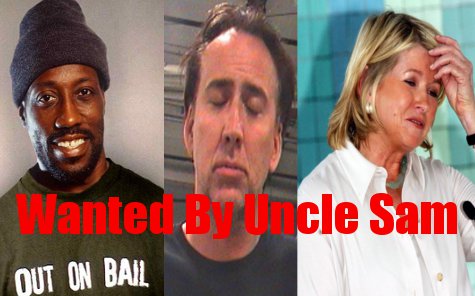 Most Americans are scrambling across the United States to get their taxes filed before the deadline expires. Some filthy-rich celebrities, meanwhile, likely are not as concerned, feeling as though they are too awesome and untouchable to be bothered.
This year, procrastinators have three extra days to delay the inevitable with the deadline being pushed to April 18 (not April 15) in honor of Emancipation Day.  With this extension, perhaps it can help those celebrities who have been getting themselves in financial trouble throughout the year.
But let's not get too crazy.
That's because history proves that certain celebrities have been caught with their hands in the IRS's cookie jar. Whether its foreclosure, tax evasion or straight up defiance, the seemingly rich and famous are not immune to the financial troubles that affect us poor common folk.
Some celebrities probably think they're slick and can outsmart the IRS. Anything is possible, but the celebrities mentioned below definitely are not among them: