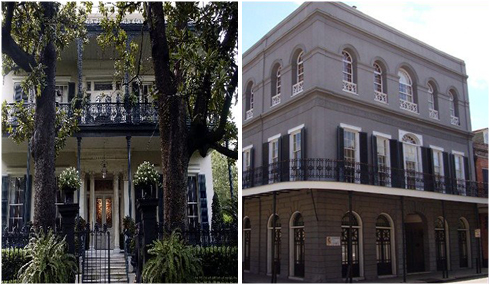 Nicolas Cage saw two of his many homes go on the auction block today. Both homes are his investment properties in New Orleans. They are estimated to be near $3 million dollars and Cage can't pay for either of them.
Regions Bank which is the bank that Nicolas was being foreclosed by bought the homes at the auction. One home is located in the French Quarter and the other in the Garden District. Regions paid $2.2 million for the Garden District home located at 2523 Prytania Street. The French Quarter home located on Royal Street was bought for $2.3 million. Both homes were over 10,000 square feet big.
Since Cage is broke, I'm sure this is the first auction we'll see from the famous actor who loved to spend of the fruits of life. Next up might just be that castle he owns in Germany.