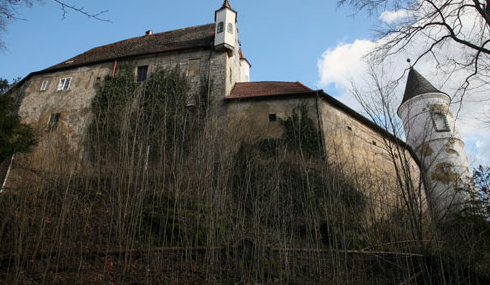 Ever wanted to own your own castle? Well, there is one mammoth of a castle in Etzelwang, Germany that is for sale by no other than Nicolas Cage. Cage has become broke since he owes the IRS 6 million dollars from unpaid mortgage debt. All this debt was accumulated by his schemy business manager making risky investments while the actor had no idea.
| | |
| --- | --- |
| The castle bought in 2006 for $2.3 million is back on the real estate market. It is known as the Neidstein Castle of Etzelwang and it has nearly 400 acres of land. The castle also has 10 bedrooms and 5 bathrooms. The getaway sits on top of a hill looking down on 395 acres of forest and beautiful fields. It is the perfect spot for a king which is what Cage thought he was at the time. | |
Nicolas Cage is already going to lose investment homes he has in New Orleans. Those are going on the auction block November 12th. The selling of this castle and another one of his homes in Hollywood should help repay the unsettling millions that he owes to the IRS.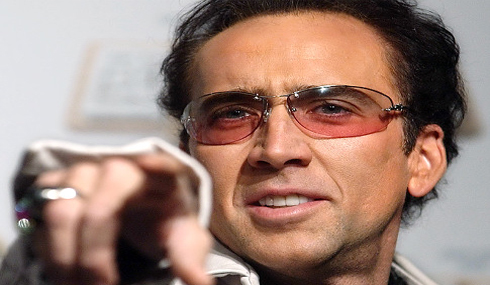 Nicolas Cage is having financial trouble? Yes, he sure is. The million dollar Hollywood actor, who has starred huge movies like National Treasure, World Trade Center, and Gone in Sixty Seconds, is now seeing some of his properties disappear in auctions.
Cage's New Orleans homes will be put up for auction on November 12th. The homes had an unpaid mortgage debt totaling over 5-6 million dollars. These homes aren't the only investments Nicolas Cage has. Cage's home in Hollywood and in Germany are up for sale in order for him to pay the IRS what is owed to them.
So where in the world did all the money go? Cage is certain that his former business manager, Samuel Levin, has had something to do with it. Levin is getting sued by Cage for 20 million in damages. According to Cage, his manager wasn't paying taxes and was putting money in very risky real estate investments. Looks like someone has some explaining to do.