R. Kelly's Chicago home has finally sold. However, the sale was more than a $4 million loss. The property includes 11,140 sq. ft. with six full baths, seven half-baths and a four-car garage. It was valued for over $5 million. At the foreclosure auction, the new homeowner purchased it for $950,000.
According to reports, R. Kelly owed over $3 million dollars on the home.
This photo is courtesy of Allgamenab via Wikimedia Commons at en.wikipedia and it is licensed under the Creative Commons Attribution 2.0 Generic license.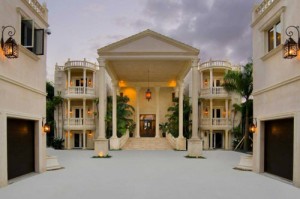 Once upon a time, there was a man named Scott Storch who was well known as a music producer. In six months, he blew $30 million on partying, vacations and lots of cocaine. This ultimately led the music producer into foreclosure on a 9-bedroom, 17-bathroom home. The home comes with 25 feet ceilings, spa, gym, theatre and cabana.
The next new homeowner of this monstrous mansion was RockStar energy drink businessman Russell Weiner for $7 million. The home was recently sold (for a huge profit) to Cash Money tycoon Birdman (Baby). This places Birdman not far from his business partner, Slim Williams who just bought the largest house in Weston, Florida.
Talk about big money..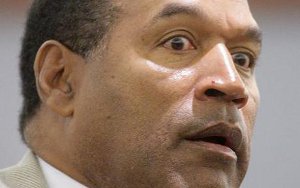 O.J. Simpson, best known for his NFL history and murder trial for his wife and her friend, is back in the news. Simpson's Kendall home has just gone into foreclosure.
According the Miami-Dade Circuit Court records the home is valued at $478,000. He purchased the property in 2000 for $575,000. The property includes four bedrooms and four bathrooms.
Simpson's attorney requested the courts to dismiss the case. There are no reports on the response of the courts yet.
Currently, Simpson is in a Nevada prison serving nine to 33 years for the conviction of a kidnapping and connection with an armed robbery.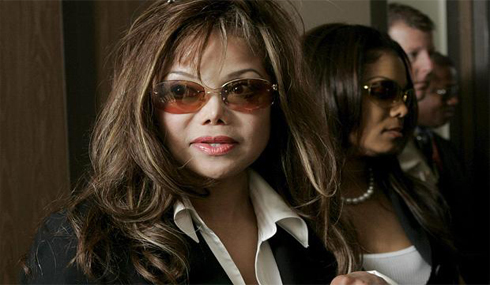 When it's news from the Jackson family these days, it's usually not good.
Michael Jackson's older sister, La Toya, is about to lose her luxurious condo in Las Vegas, Nevada. The property is located in the Regency Towers of Las Vegas International Country Club. She reportedly owes $745,670.27 on a home she paid $260,000 for back in 1996, according to TMZ.
Yep, she tripled her money on the refinance and is now heading for the hills — she apparently had all her personal effects packed up and shipped elsewhere last month.
No wonder we're in the midst of an epic financial crisis.
Anyway, La Toya has to come up with the cash by the end of the month or she's going to lose this Las Vegas hot spot. Don't hold your breath.
The Clark County Recorder's office has a scheduled auction date for the condo on September 30.  We may see more of this after Michael Jackson has died since the money has officially run out. He was a big part of why the family had so much money in the first place.
Recent celebrity foreclosures and list coming soon right here!