It seems that Nadya Suleman, also notoriously known as Octomom, is back in the news for her housing issues. Currently, Suleman and her 14 children are renting a place in Orange County, Calif. Lana El-Jor is the landlord, and she is fed up with the family of 15. In fact, she wants them out by Christmas.
El-Jor told E! News that, "I have had problems refinancing the bilding myself because of her." This was one of the reasons the landlord wants them out. The bank was refusing to support the loan because the Suleman family has left the property looking abused.
The home has visible broken windows that can be seen from the street. It gives the impression that the five-bedroom, three-bathroom house is in poor condition. El-Jor claimed that the family is living cramped in the home. A family of this size needs larger quarters and backyard.
Where will Octomom and her 14 children head to next?
This photo is courtesy of tracie7779 via Wikimedia Commons at en.wikipedia and it is licensed under the Creative Commons Attribution 2.0 Generic license.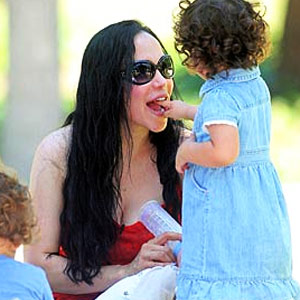 Well, she is back! Nadya "Octomom" Suleman has returned in the news and this time she is living it up in a sweet new crib. Recently, the mother of 14 filmed a pornographic film. The money she made from the film just paid her rent in this 5,000 square foot home in Palmdale, California. Surprisingly, this home appears to be much cleaner than the last home. However, they have only been in the home for two weeks now.
The 37-year old mother invited RumorFix into the home for a tour. The tour begins in the kitchen. This is where she brags about how much she loves the kitchen, since it is where she spends most of the time barefoot and cooking. The trip around the house shows the new furniture and such. However, the small couch or kitchen table certainly does not seat 14 children and her at once.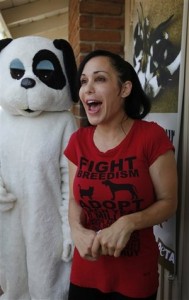 Nadya Suleman, or better known as Octomom, has been struggling to find a place to live since her foreclosure. In March, she went off welfare and needed to find a way to make ends meet. This is when she decided to accept the role in a pornographic film named (via TMZ), "Home Alone."
She found a rental home in Palmdale, California. It has 5-bedrooms, 3-bathrooms and a 14,000-sqft backyard. Her monthly rent is $2,150.
This role allowed her to pay a nice deposit along with her next eight months of rent up front.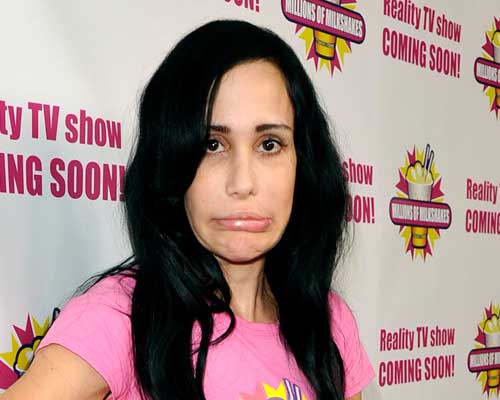 We have heard Nadya Suleman in the news over and over again about her financial troubles. She can finally say foreclosure is a word of the past. In June, Suleman's home was sold at auction, however, no one bid on the property. Since there was no bidders, the bank took ownership and can now being the eviction proceedings.
She owed more than $475,000 on the house with only $50,000 of assets along with about $500,000 worth of debt. She filed bankruptcy in April. The papers for the bankruptcy were tossed when she failed to complete the required paperwork.
Is this the last we hear of the famous Octomom now that the bank has taken the home back? Our guess, no.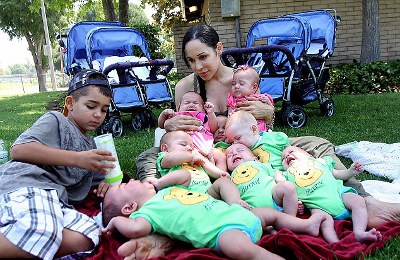 The drama has not finished with Nadya Suleman, Octomom. This mother of 14 just filed for bankruptcy claiming she has over a $1 million in debt. Suleman said she made some difficult decisions this year and filing Chapter 7 is one of them.
In court filings, she reports up to $50,000 in assets. This means she owes more than 20 times her net worth. She owes money to her father, DirecTV, the water department and Whittier Christian School. On her four-bedroom home, she owes over $30,000 in rent.
The owner of the home said his own credit was damaged by letting the home go into foreclosure. The auction was scheduled April 30, 2012 but it has been postponed for a week now.
The unemployed mother has been living off government help with food stamps and Social Security disability payments. Recently, we know Octomom posed nude for rent. Maybe she'll start looking for a steady job now, or not.